Iran's supreme leader Importullah Ali Khamenei has called on all Muslim countries to support the Palestinians militarily and financially, besides helping them rebuild Gaza. The Iranian media has given prominence to Khamenei's statement.
Khamenei made this statement on Friday, after the 11-day-long violent conflict between Israel and the Palestinians came to an end.
During the violent conflict with Israel, Iran openly supported the Palestinians. Iran also supports the Islamic extremist group Hamas operating in the Gaza-West Bank region.
Hamas is the largest faction among Palestinian extremist groups whose charter states that it is determined to destroy Israel.
In addition to Hamas, Iran has also supported the Palestinian population leader Mohammed Abbas in the occupied West Bank.
Other jihadist organizations, including Hamas, fired hundreds of rockets at Israel before the ceasefire was announced on Friday, although the Israeli administration says "Israel's Iron Dome defense system killed most of the extremists' rockets in the air."
Immanullah Ali Khamenei said in his latest statement that "Muslim countries should earnestly provide military and financial support to the Palestinians, so that they can rebuild Gaza's infrastructure."
Importullah Ali Khamenei has asked all the Muslims of the world to appeal to their governments to support the Palestinians.
Khamenei said that "all 'influential elements' of Israeli rule and convicted Prime Minister Netanyahu should be prosecuted by international and independent courts."
Prior to the cease-fire between Israel and the Palestinians, Khamenei said that "Jews only understand the language of power. So the Palestinians must increase their power and resistance so that the perpetrators are forced to surrender and stop their brutal acts." To go. "
Before Khamenei, Iran's foreign minister said that the Palestinians had achieved a 'historic victory' over Israel.
Iran's Foreign Ministry spokesman, Saeed Khatibzadeh, also tweeted in this regard, in which he wrote, "Congratulations to our Palestinian siblings on this historic victory. Your resistance forced the attacker to retreat."
Iran's Revolutionary Guards also said in a statement that "the struggle of the Palestinians has gone from the use of stones to the use of powerful and accurate missiles. In such a situation, Israel may have to endure a more lethal attack within the occupied territories in the future." "
Hamas leaders and other jihadist organizations have praised the Iranian administration on numerous occasions for providing military and financial assistance, but Iran rarely acknowledged openly that it supplies arms to Hamas.
However, last year, Supreme Leader Importullah Ali Khamenei praised Iran's supply of weapons, stating that "Iran has changed the balance of military power between Israel and the Palestinians."
On Friday, Iran also demonstrated a domestic fighter drone, which has been said that it can kill up to two thousand kilometers. According to Iran's official media, Iran has named this new drone 'Ghaza' in honor of the struggle of the Palestinians.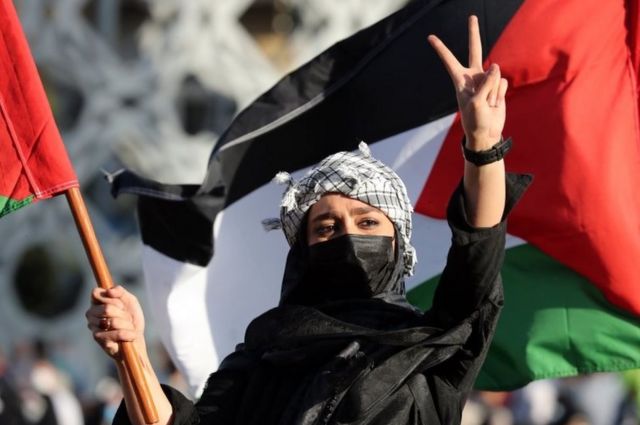 Israel and Hamas both claim victory
On Friday, there was news of a cease-fire between Israel and Palestinian extremist organization Hamas. Both have called the cease-fire as their victory.
According to reports, a large number of Palestinians started celebrating on the streets in Gaza as soon as the ceasefire was implemented.
Meanwhile, Hamas also warned that its hands are not yet removed from the trigger. That is, he is ready to respond in the event of an Israeli attack.
After an 11-day battle, the two sides decided to cease-fire by mutual agreement. During this period more than 240 people were killed, most of whom died in Gaza.
The Israeli cabinet had approved the decision of a cease-fire between mutual consent and unconditional.
A Hamas official had also confirmed on Friday that this reconciliation has happened by mutual consent and together.
The battle in Gaza started on 10 May. Prior to this, there was tension between Israel and Palestinian extremists for several weeks over East Jerusalem.
On May 7, there was a clash between Jews and Arabs near the Al-Aqsa Mosque, which both consider to be their holy site. Two days after these violent clashes, Israel and Hamas started attacking each other.
So far at least 232 people have lost their lives in Gaza. According to the Hamas Ministry of Health, which controls Gaza, about 100 women and children are among those killed.
Israel says that at least 150 extremists were among those killed in Gaza. Hamas has not given any data about the death of its people.
At the same time, according to Israel, 12 people died here, including two children.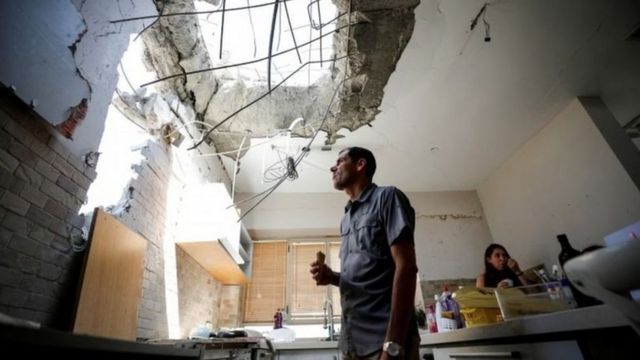 How did the truce happen
The international pressure to stop fighting on both sides had been increasing for the past several days.
On Wednesday, US President Joe Biden told Israel's Prime Minister Binyamin Netanyahu that "he hopes that the ongoing fighting in Gaza will be reduced today to lead to a cease-fire".
Egypt, Qatar and the United Nations also played an important role in mediating between Israel and Hamas.
It was reported on Egyptian government TV that President Abdul Fateh al-Sisi has sent two security delegations to Israel and Palestinian territories to carry out a cease-fire.