However, the government of Pakistan has defended the Quraishi and said that there was nothing like 'anti-Jewish' in what he said.
The Pakistani Foreign Minister gave this interview to American news channel CNN.
Qureshi arrived in New York on Wednesday to attend an emergency meeting of the General Assembly of the United Nations over the confrontation between Israel and Hamas.
During this time, he gave an interview to Bianna Golodriga of CNN.
What happened in the interview?
In the interview, Biyana asked the Pakistani foreign minister if he sees a possibility of a ceasefire in the near future.
In Javab, Qureshi said, "The ceasefire cannot be stopped. Israel is losing this war in the media despite its ties. Things are changing and people's pressure is also increasing. "
Qureshi was asked what relationship he was talking about? The Pakistani foreign minister laughed at this and said, "Deep pockets. Deep pockets."
Deep pockets means an individual or institution that has no shortage of financial resources.
Does Biana ask what does deep pockets mean?
In response, Qureshi said, "They are very effective people. They control the media.
To this, Bian said, "I would call it an anti-Semitic statement."
In response to this, Qureshi said, "You see to it that they have a lot of influence." They also get a lot of coverage. Citizen journalists are reporting and sharing video clips for the Palestinians. "
Biana then asked, "Can we not put forward peace and equal human rights on both sides with an anti-Semitic intent?" We are seeing that anti-Semitism is increasing around the world. "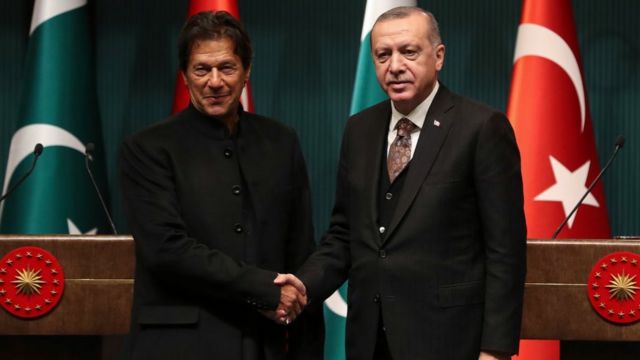 In response, Qureshi said, "I am neither supporting the rocket attack nor the Ariel bombing."
Biana asked again, "I personally felt humiliated when you started the conversation. You said in the beginning that Israel has close friends and powerful friends in the media. This is anti-Semitic language. "
On this, Qureshi said, "There is such a perception in the whole world. Ma'am, you can't ignore it. "
In response to this, Biana said, "If you pick something up honestly, then your approach should be neutral, not a glimpse of where you came from."
On this, Qureshi said, "I am neutral and would like to remain so. I cannot ignore those who are dying. Every human life is important to me.
Meanwhile, Biana asked Quraishi that if every human life is important to you, then why do you keep quiet about the Weigar Muslims in China, while many countries of the world are saying that China is committing genocide?
The Pakistani foreign minister was seen stumbling into answering this question.
He said, "Look, my government always speaks on these issues. You know that China is a very close friend of ours. We use diplomatic channels in this case. We cannot discuss every matter publicly. "
Biana asked Qureshi's answer that if China gives you funds, will you be silent on the human rights of Weigar Muslims? You talk about human rights in Gaza but will not say anything on Weigar?
In response, Qureshi said, "Whether it is Gaza or Kashmir, we will speak on human rights violations." However, even though Qureshi did not name China and Weigar Muslims.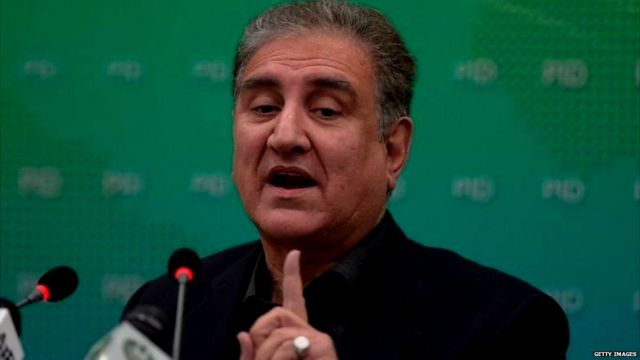 Controversy over interview, opposition and support of Quraishi
Due to this 11-minute interview, Shah Mehmood Qureshi is getting a lot of criticism on social media. They are being accused that they have said anti-Semitic things.
After the interview, Bianna tweeted, "I am not sure this has to be explained but there should be no code to say things like 'control the media' and 'deep pockets' for Israel to be anti-Semitic." is."
Eminent British-American journalist Mehdi Hasan has also defended Bianna and termed the Pakistani Foreign Minister's words as anti-Jewish.
He said in his tweet, "If you want to claim that the media is biased towards Israel, pro-Israel lobbying in the media or the influence of Israel in Western politics, it is okay but to claim that Israel 'overcomes' media with its 'deep pockets' is not right. "
Mehdi Hasan also questioned Pakistan's apathy towards the Weigar Muslims in China in their second tweet.
He also tweeted an interview of the Pakistani Human Rights Minister, in which he asked him questions on the oppression of the Weigar Muslims in China.
However, a large number of people also came to the rescue of the Quraishi.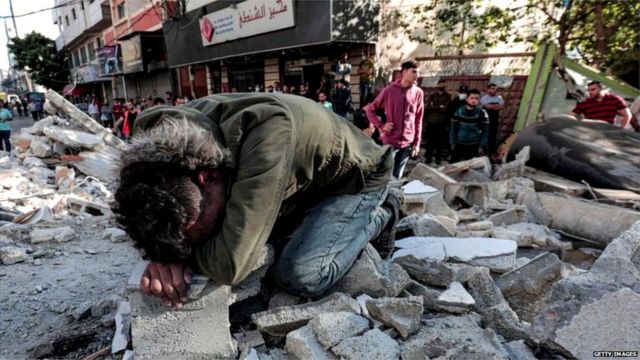 'Pangbar ridicules freedom of expression but questions Israel over Jewish opposition?'
Pakistan's Human Rights Minister Shirin Mazari tweeted, "Spreading Islamophobia with Islam and our Prophet's ridicule is their freedom of expression but when we talk of Israeli influence in the media of the West it becomes anti-Jewish. On the other hand, the Palestinians are massacred and they claim self-defense. "
Mazari said in his second tweet, "The time has come to reject the fraudulent narrative." Now it is too much. We cannot be blackmailed by these things because we cannot bear the burden of history, which the people of the West want to shift on our shoulders. "
Mazari asked, "How did the Quraishi talk become anti-Semitic?" This bias and fake allegations are shameful. CNN cannot face the truth. "
In response to Mazari's tweet, Pakistan's National Security Advisor Moeed Yusuf said, "You are absolutely right." Now the time has come for us to speak openly against hypocrisy. "
Pakistani journalist Ammar Ali Jan said in a tweet, "Qureshi says that Israel is in control of the media media of America, there is no anti-Semitism."
Ali said, "Noam Chomsky, a well-known American intellectual, always talks about the discriminatory attitude towards the Palestinians in the American media.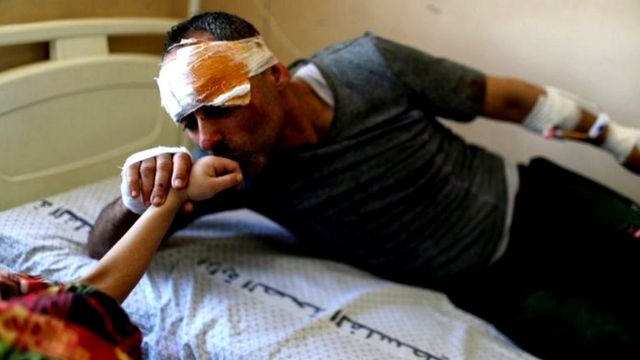 'ISIS condemned not Islamophobia, Israel condemned not anti-Jewish'
Journalist Zarrar Khuhro, sharing Qureshi's tweet, wrote, "Just as ISIS condemnation is not Islamophobia, similarly condemnation of Israel is not Jewish opposition."
Lawyer and activist Jibran Nasser believes that the CNN anchor has 'foolishly' accused the Pakistani foreign minister of talking 'anti-Jewish' so that the world's attention is diverted from the propaganda machinery of Israel in which it washes its crimes.
Foreign Ministry spokesman in Pakistan Zahid Hafiz Chowdhury said that Qureshi's statements could not be held "anti-Semitic on the basis of imagination".
He tweeted, "The unfortunate manner in which Qureshi's statements were twisted in unfortunate ways would prove that he was doing the right thing. Freedom of expression should be equal for everyone."
In response to the CNN anchor's allegations, the ruling party PTI has described CNN and his 'highly reprehensible behavior'. The party has asked in its official handle the tweet, "Which part of his statement was anti-Jewish?"